About Northwich Dance Company
Northwich Dance Company was established early in 2003 by Amanda Kirby, a qualified dance teacher with the International Dance Teachers' Association (IDTA)*.
Meet the Team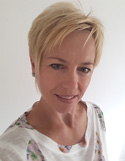 Amanda Kirby - Principal & Business Owner
Amanda started dancing at the age of 10 around the time when 'disco fever' took the UK by storm. She very quickly got the dancing bug and collected many medals and trophies for Ballroom, Latin American and Freestyle (Disco). As a teenager, she started helping out with the children's classes at her local dance school in Worcestershire where, soon after, she started studying towards becoming a qualified teacher which she knew was her passion. She gained her first Teaching qualification with the IDTA* at the age of 21 and the studio took her on as a part-time dance teacher. She continued to take qualifications (all with the highest grades) over the following 6 years to achieve full teaching status in all Ballroom branches, namely: Modern Ballroom, Latin American, Salsa, Classical Sequence, Country Line Dancing, Keep Fit and Freestyle.
After moving to Northwich, Amanda set up Northwich Dance Company in 2003, initially offering short courses for adults in Salsa one evening per week. The business steadily built-up to now offer classes four evenings per week. After settling into Northwich and establishing her dance school, Amanda resumed studying in 2006 and is still taking higher level teaching qualifications, always striving to better herself. Amanda's qualifications are listed chronologically below:
| | | | |
| --- | --- | --- | --- |
| Ballroom | Associate | 90% | 1991 |
| Freestyle | Licentiate | 92% | 1991 |
| Dance Exercise | Diploma | 90% | 1992 |
| Latin American | Associate | 92% | 1993 |
| Classical Sequence | Associate | 90% | 1994 |
| Ballroom | Licentiate | 90% | 1996 |
| Country & Western Line | Associate | 94% | 1997 |
| Latin American | Licentiate | 96% | 2008 |
| Salsa | Diploma | 95% | 2008 |
| Latin American | Fellowship | 93% | 2012 |
| Classical Sequence | Licentiate | 95% | 2013 |
| Freestyle | Fellowship | 95% | 2014 |
| Ballroom | Fellowship | 93% | 2023 |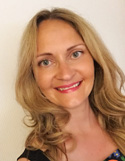 Sam Thomas - Teaching Assistant and Trainee Dance Teacher
Sam first began Ballroom & Latin dancing in 2008, when she and her husband Ian went to a Beginners class with Northwich Dance Company. Later that year she also joined a Latin-Line Class and became well and truly bitten by the dance bug! Sam has completed her IDTA Amateur Latin Line dancing exams up to 5th Gold Star, all of which she passed with Honours. Sam says "I love dancing and I've made some genuine friends through the dance school."
She is currently studying for her first dance teaching qualification in Latin Dancing, after starting to assist Amanda with Ballroom & Latin Classes in January 2016.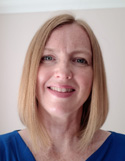 Carol Jackson - Teaching Assistant
Carol has been dancing as a pupil with Northwich Dance Company since 2011, initially at Latin-Line Classes and more recently Ballroom & Latin too. Carol says "I absolutely adore dancing and it's become a huge, happy part of my life! It's a very sociable dance school, with numerous dances throughout the year which are an excellent way to put into practice what you've learnt, and a great excuse to buy new frocks!"
Carol has regularly participated in the IDTA Amateur Latin-Line dancing exams and has recently attained her Gold Medal. Through her keenness to dance, she now assists Amanda with classes on Wednesday evenings.
Carol says "Northwich Dance Company has a very special place in my heart, and I genuinely feel so lucky to be a part of it. Keep dancing!"
* The IDTA (International Dance Teachers' Association) provides a wide range of examination services that have been established over time and meet the needs of the public, the professional performer and teachers. (www.idta.co.uk)