About Northwich Dance Company
Northwich Dance Company was established early in 2003 by Amanda Kirby, a qualified dance teacher with the International Dance Teachers' Association (IDTA)*.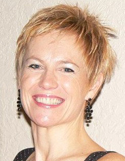 Amanda started dancing at the age of 10 around the time when 'disco fever' took the UK by storm. She very quickly got the dancing bug and, during her teenage years, collected many medals and trophies for Ballroom, Latin American and Freestyle (Disco). At the age of 14, she started helping out with the young childrens' classes at her local dance school in Bromsgrove, Worcestershire, where soon after she started studying towards becoming a qualified teacher which she knew was her passion. She gained her first Teaching qualification with the IDTA* at the age of 21 and the studio took her on as a part-time dance teacher. She continued to take qualifications (all with the highest grades) over the following 6 years to achieve full teaching status in all Ballroom branches, namely: Modern Ballroom, Latin American, Salsa, Classical Sequence, Country Line Dancing, Keep Fit and Freestyle.
Then, after moving to Northwich, Amanda set up Northwich Dance Company in 2003, initially offering short courses for adults in Salsa one evening per week. The business has steadily built-up since then to offer classes four evenings per week.
After settling into Northwich and establishing her dance school, Amanda resumed studying in 2006 and is still taking higher-level teaching qualifications aiming to become an Examiner at some point in the future. Amanda's qualifications are listed chronologically below:
| | | | |
| --- | --- | --- | --- |
| Ballroom | Associate | 90% | 1991 |
| Freestyle | Licentiate | 92% | 1991 |
| Dance Exercise | Diploma | 90% | 1992 |
| Latin American | Associate | 92% | 1993 |
| Classical Sequence | Associate | 90% | 1994 |
| Ballroom | Licentiate | 90% | 1996 |
| Country & Western Line | Associate | 94% | 1997 |
| Latin American | Licentiate | 96% | 2008 |
| Salsa | Diploma | 95% | 2008 |
| Latin American | Fellowship | 93% | 2012 |
| Classical Sequence | Licentiate | 95% | 2013 |
| Freestyle | Fellowship | 95% | 2014 |
* The IDTA (International Dance Teachers' Association) provides a wide range of examination services that have been established over time and meet the needs of the public, the professional performer and teachers. (www.idta.co.uk)